An artist has created a stunning series of photographs the depict the bedrooms of young people from different places around the world.
French photographer and film maker John Thackwray spent six years travelling the globe for his project '
My Room Photos
'. In total he visited 55 countries, and interviewed 1200 young people.
Thackwray, who has also created music videos and documentaries, has focused his personal work on human rights and development issues such as lack of education in some parts of the world.
The 'My Room Photos' project is a part of this effort, exposing global inequality.
The images are being published in a book, due to come out at the end of 2016, but can be
preordered now
, available in English or French.
Speaking to indy100, Thackwray, explained his motivation for the expedition.
I was curious about lifestyle and culture, about how the world is mutating faster and faster. I photographed, and interview all my candidates about their life and the problems they have to face. My questions are about violence, poverty, religion, women's condition, ecology.
In each country, Thackwray attempted to interview between 40-60 young people aged between 18 and 30. He endeavoured to get an equal balance of men and women, rich and poor, urban and rural.
Asked what he found was common to all of the bedrooms he visited, Thackwray answered:
It's actually not really the bedroom, but more precisely where they sleep. Most of them share an access to Internet and social network, including Saudi young women and farmers in the African bush. This is definitely the connected generation, allowing me to stay in touch with most of them.
Thackwray also told us what he had planned next:
I have to finish the publication of the My Room project book, and work on the translation of it in some different languages.
I already know what should come next. It's also a long term project. I only can say that My Room is talking about youth and geography, and my next project gonna [sic] talk about love and history.
Some of the exquisite images from the book can be seen below.
Room 024 - Joseph, 30, Artist - Paris, France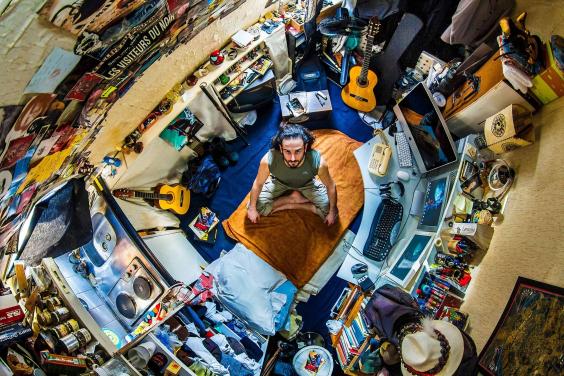 Room 416 - Oleg, 24, Telecom Engineer - Novosibirsk, Russia
Room 466 - Élahé, 29 - Painter - Téhéran, Iran
Room 192 - Andreea, 24 - Civil Engineer - Bucharest, Romania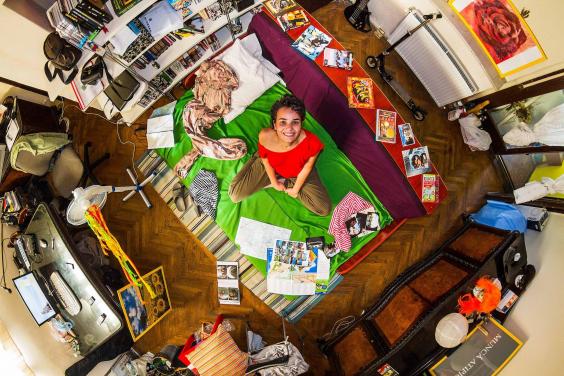 Room 205 - Gullé, 29 - Actress - Istanbul, Turkey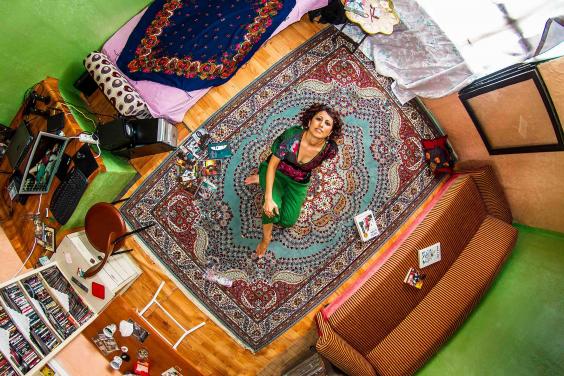 Room 219 - Maleeq, 28 - Entertainer - New York City, United States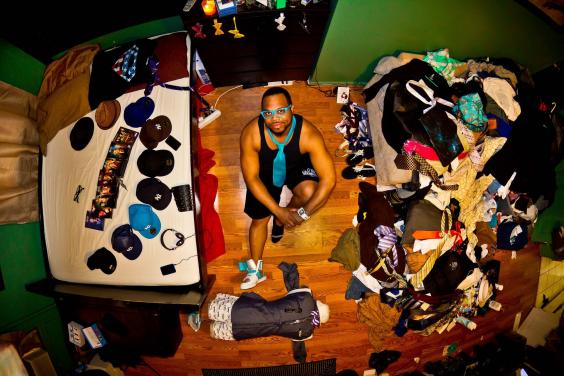 Room 256 - Ryoko, 25 – IT Engineer - Tokyo, Japan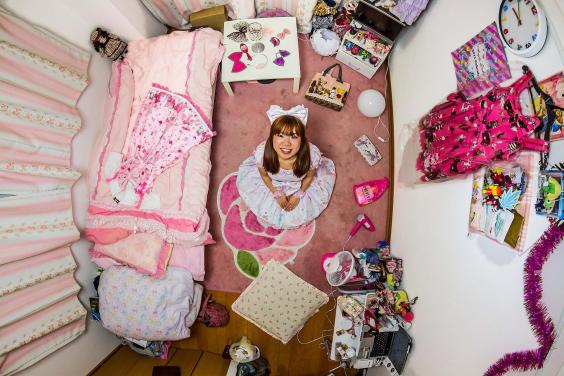 Room 290 - Yuan, 22 – Seller- Dali, China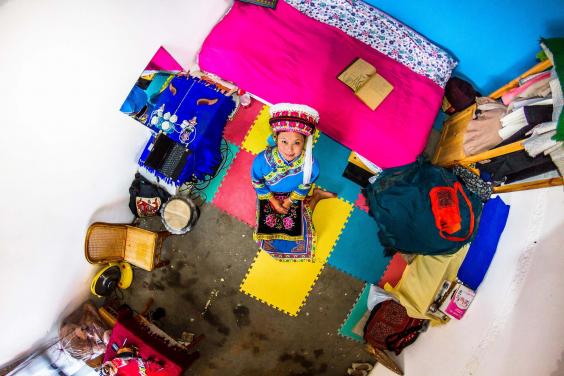 Room 458 - Zhalay, 18 - High School - Zhanbyl, Kazakhstan
Room 665 - Marcello, 18 - High School Student - La Paz, Bolivia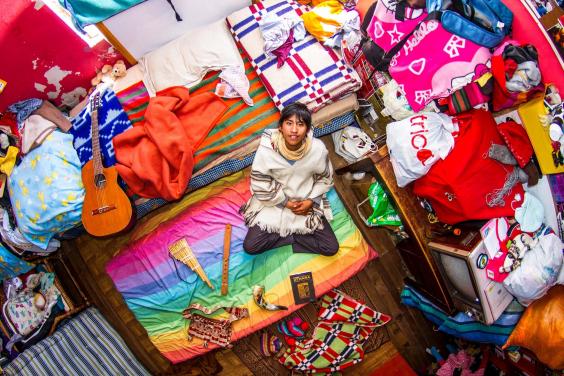 Room 711 - Claudio, 24 - Archivist - Rio, Brazil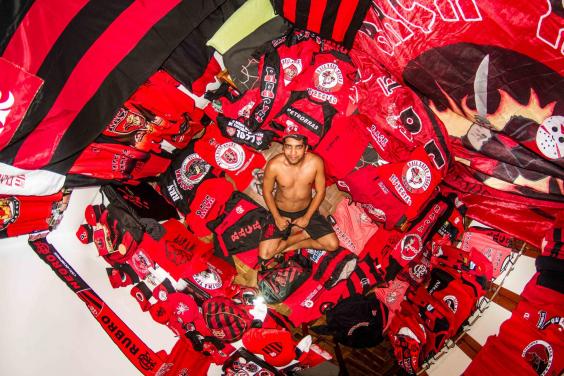 Room 915 - Josee, 22 - Accounting Student - Kigali, Rwanda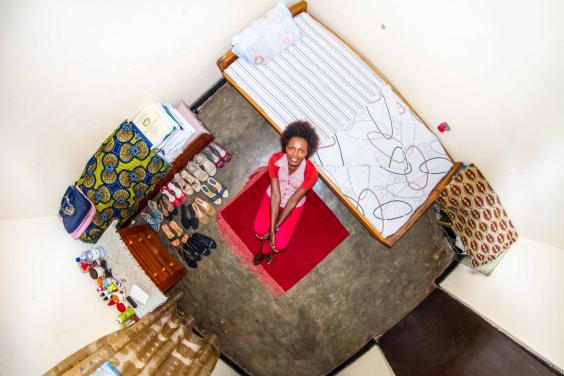 Room 1093 - Sabrina, 27 - Kinder garden - Shatila, Lebanon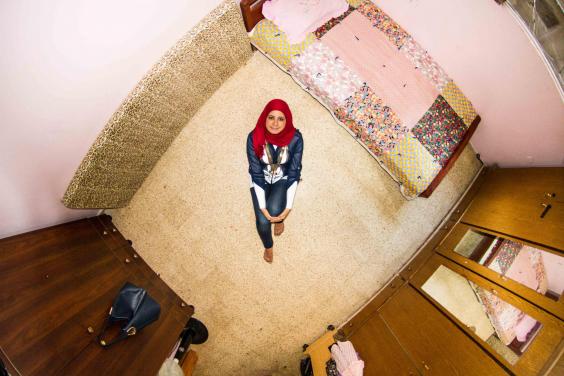 Room 385 - Pema, 22 - Buddhism Student - Katmandu, Nepal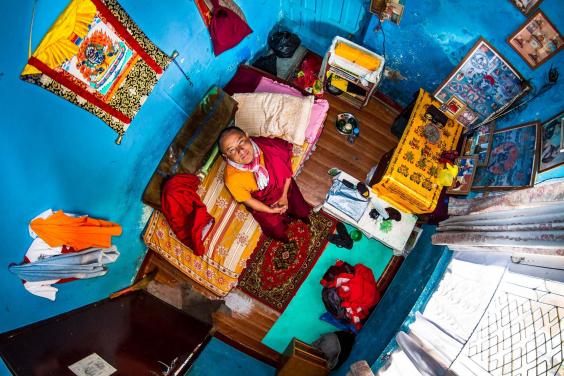 You can preorder the book
here
.