In 2016 and again in 2018, PetaPixel featured the work of Dora Goodman, a woman who was adding hand-crafted elements to analog cameras. Fast forward to 2021, and Goodman has gone steps further and finally created cameras of her own design.
When Goodman started her project almost five years ago the business was built around reskinning cameras with wood, leather, or any special material. Though a handcrafted process, the cameras were still Nikon, Pentacon, Hasselblad, or whichever brand but were just redesigned aesthetically.
Goodman and her team always dreamt of being more than a reskin service.
"We always had the dream to leave a mark in the analog photo industry and we really wanted to create actually our own cameras," she tells PetaPixel. "Our first trials were the wooden cameras (I mean totally made out of wood), which we still love, but then we realized that is a huge amount of work and very slow, so we could not build a business only on this, even if our community loved it."
In recent years, 3D printing has become more accessible at a low cost, and Goodman decided to look into that as a possible way to expand her business.
"We started to experiment and it turned out that this technology is working great for us! It resulted for us in cameras that function perfectly and also look great," she says, smiling. "It is a continuously developing technology and we love that it is so flexible, it almost has no boundaries – people are printing everything from organs to houses."
Using 3D printing has allowed Goodman and her team additional advantages over building everything from wood by hand.
"Thanks to this method, we can continuously upgrade our cameras, anytime we have a new idea we make a design, print it and in a few hours we see if it is working or if it looks good," she explains. "It's easy to tweak and fine-tune our products."
No longer is it a challenge to find specific parts.
"We love that when we have an idea that we need something special accessory for a camera, we do not need to hunt for that, but we can design and print it. It is so cool! The process is fast, effective, and cost-efficient, which can result in the affordable cameras we sell."
Goodman is focusing her business on 3D printed cameras now, and has released two custom, unique Goodman originals that she hopes will let them leave their mark on the analog photography world.
The Goodman Zone Medium Format Camera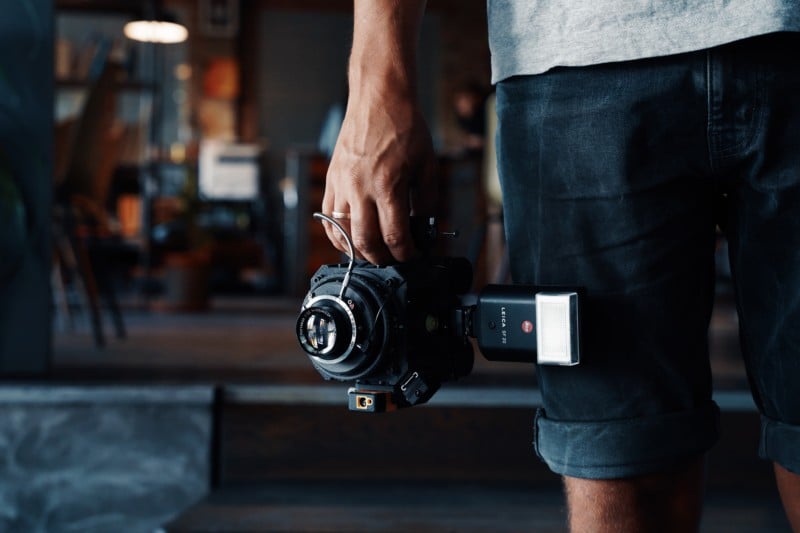 Goodman says that she and her team understand that it is not always easy to find new or used medium format film cameras in good condition and also at a good price, so when they designed this camera the goal was to provide a professional and affordable medium format camera an entry-level price to give everyone the opportunity to try out medium format photography.
Processed with VSCO with c8 preset
Processed with VSCO with c8 preset
"Originally, we designed it to work with the Mamiya RB67 back and Mamiya Press Lenses. In the first year it was available only in a DIY kit, meaning that all the parts are pre-printed and all the necessary hardware, tools, etc are included in the package, and you just need to sit down, take some time for yourself and assemble your own camera," she explains.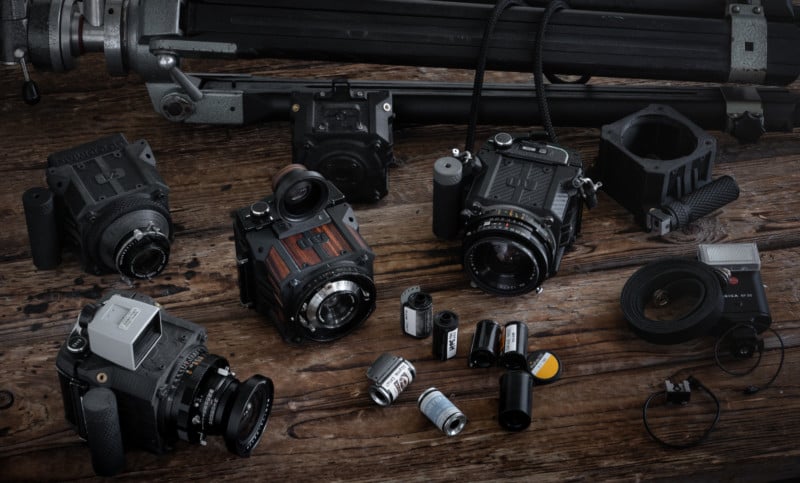 "Building your own camera is such a special process, we definitely recommend to every photographer to experience this joy it gives, and that special bond you will have with this camera.
As Goodman alluded to, thanks to the process of how they make their cameras, building out a design never has to be a "finished" process.
"Since then we are always developing the Zone, we launched a lot of small accessories, and in the last few months, the biggest development was a helical lens adapter with ground glass (also 3d printed) that makes it possible to attach a wider variety of lenses now to the Zone. Also now in January we are launching the Goodman 6×6 Magazine, a 3D printed back that fits our Zone, so from now it will have an alternative to the Mamiya rb67 back."
Just in the last month, Goodman launched the ability for customers to order pre-assembled cameras, as they realized not everyone has the time and patience to build their own.
The Scura 3D Printed Pinhole Camera
Goodman's second camera offering is available
in 35mm
or
6×6
formats and was launched in March of 2020. Just like with the Zone, the Scura is available
as open-source so you can build it yourself
, a DIY kit or, now, as a fully assembled camera and is recommended for both beginners and advanced photographers who are looking to experience the unique world of pinhole photography.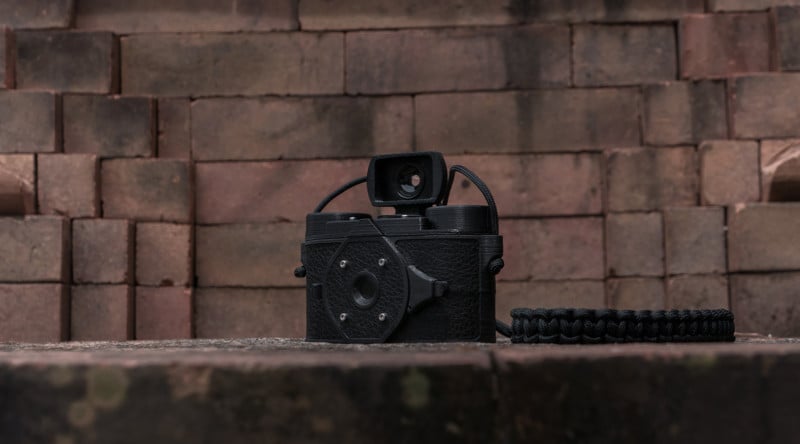 The tiny camera obscura was designed with a special curved back, so the light can reach the film evenly, which results in distortion-free images.
Furthermore, it has a laser-drilled pinhole plate with a microscopic accuracy that is a perfectly even and smooth cut," Goodman says. "It is a fun yet powerful pocket camera for capturing moments.
A camera with a simple, easily manageable mechanism and minimalist design. The Scura pocket camera is tiny and super lightweight (only 0.2 kg) so it easily fits into your pocket in any condition."
Custom Cameras
For 2021, Goodman says their goal is to create custom cameras based on the Goodman Zone body.
"We get a lot of requests from our community to build them a whole setup so they do not need to hunt lenses and backs. We want to make each of these requests special with our ideas like a special accessory, color, wooden inlay, etc, so all will be different and there will be only one from these custom editions.
Below are a few examples of custom cameras Goodman and her team have already completed.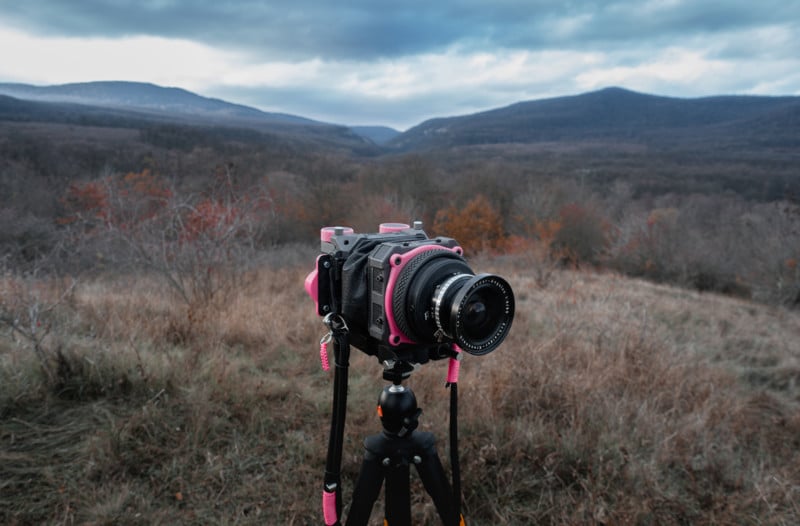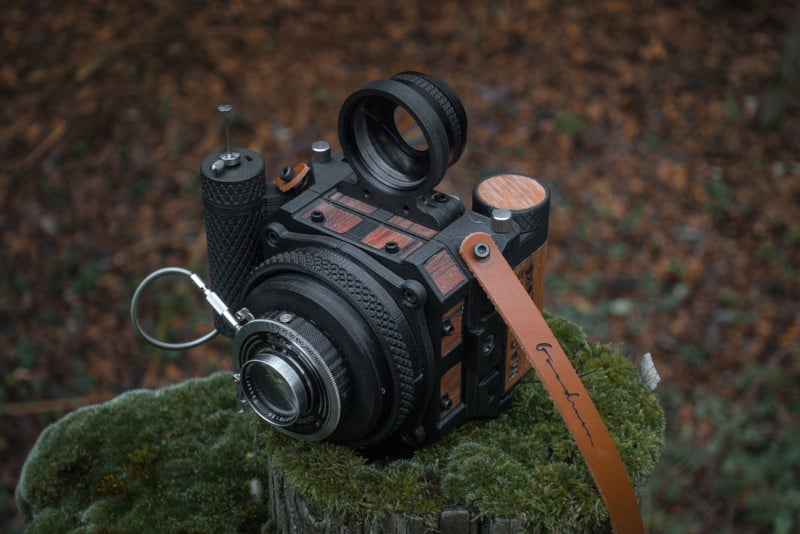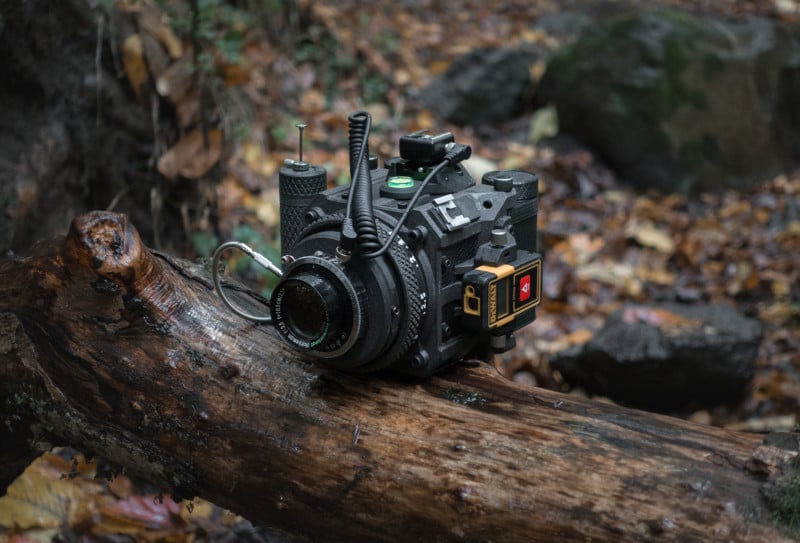 "We love combining different materials and also we love to experience with the endless possibility of 3D printing," she says.
In addition to the cameras, Goodman says they enjoy tinkering with other interesting gadget ideas.
"On the side, we always experiment with 3D printing and we love to create any kind of gadget that actually comes into our mind. For example, we developed
a 3D printed gimbal
that you can use with your smartphone and with a plastic bottle, or our recent innovation is a cold brew coffee maker (that is not launched yet but will be in a month), that is such a cool thing, and does actually make really great coffee!"
Goodman's choice to not only offer cameras as a DIY or fully-assembled but also as open-source for anyone to build shows a dedication to making photography available to anyone, anywhere, simply for the love of the craft.
Below, Goodman provided a set of images taken with the Goodman Zone camera: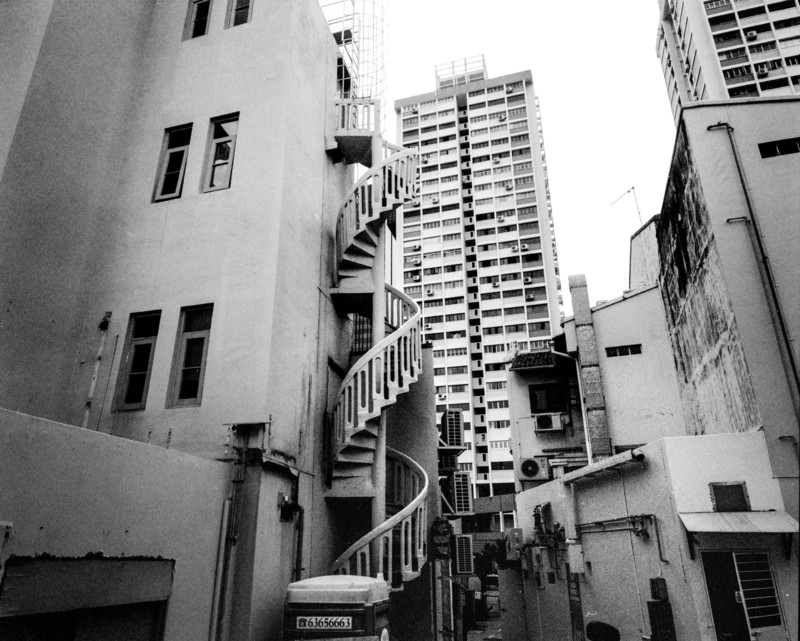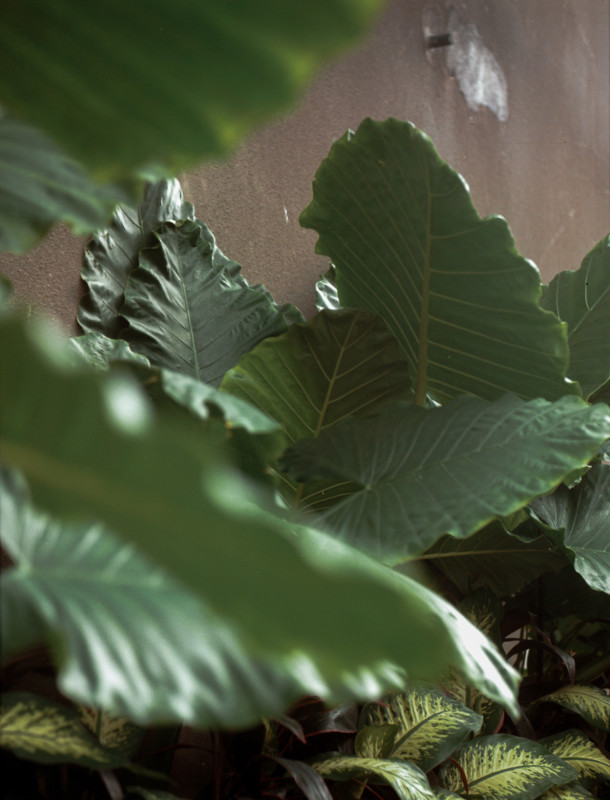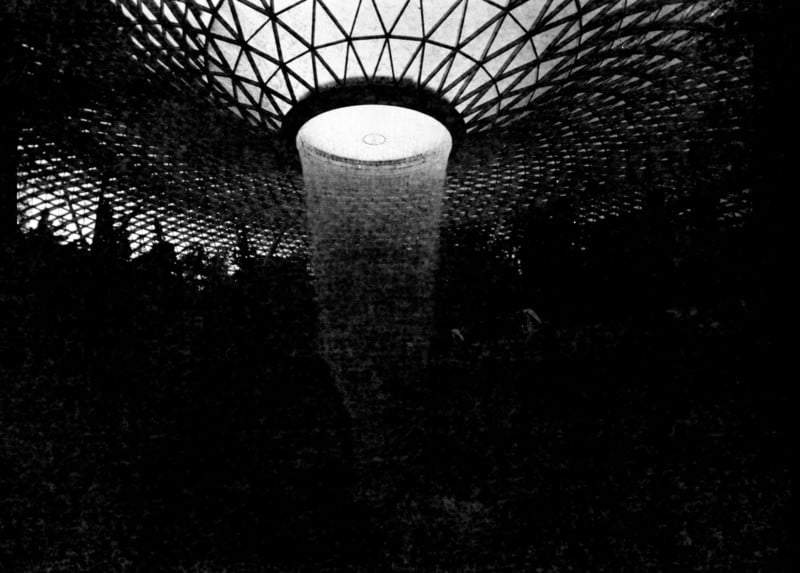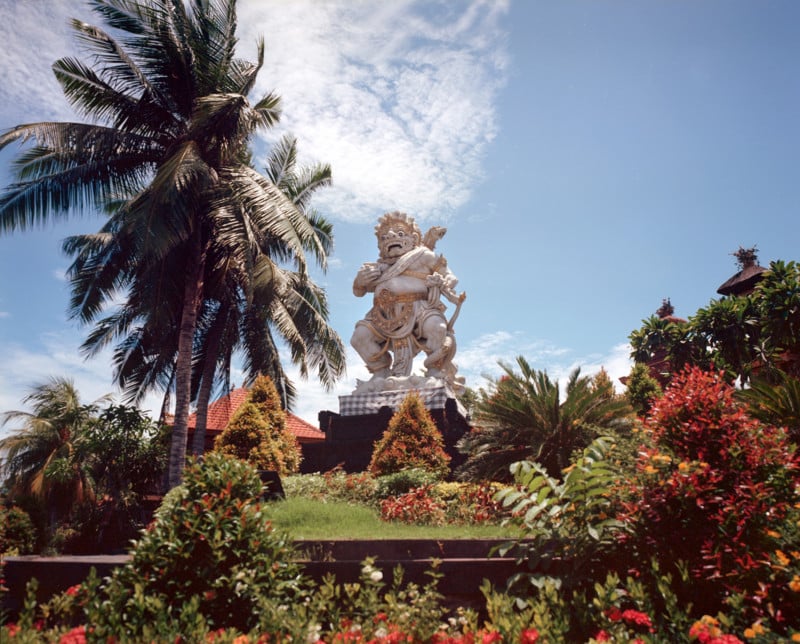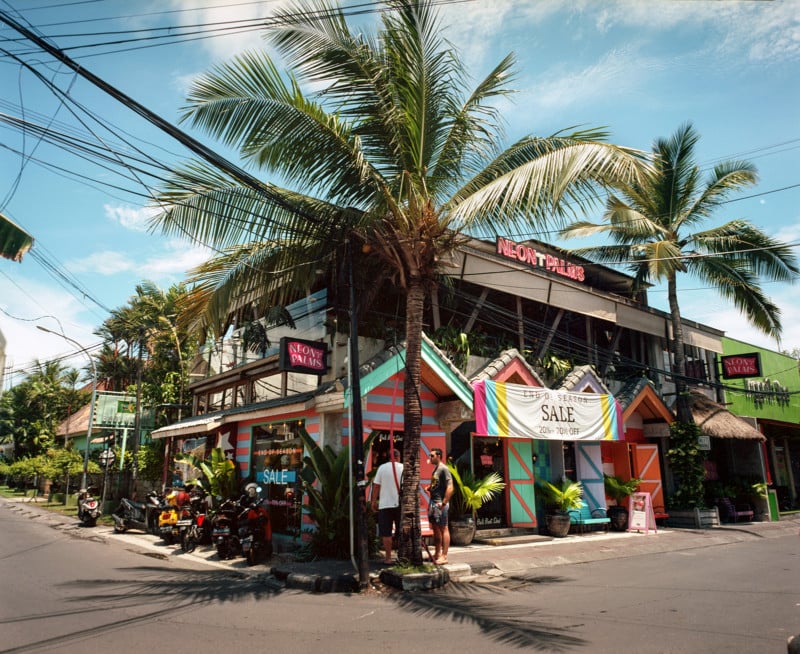 To look at the full Goodman camera offerings, check out their
online store here
. You can also follow Dora and her work on
Instagram
.