Casa do Penedo is a particular type of "prehistoric" house located just between Celorico de Basto and Fafe, in the north of Portugal.
The house, which is also known as "Castle of Stone" was built between four giant stones originally found in the area.
The castle was built in 1972 and integrated perfectly into its natural landscape. Built by engineer Guimarães, the castle was meant to be a rural retreat for the holidays for a local family.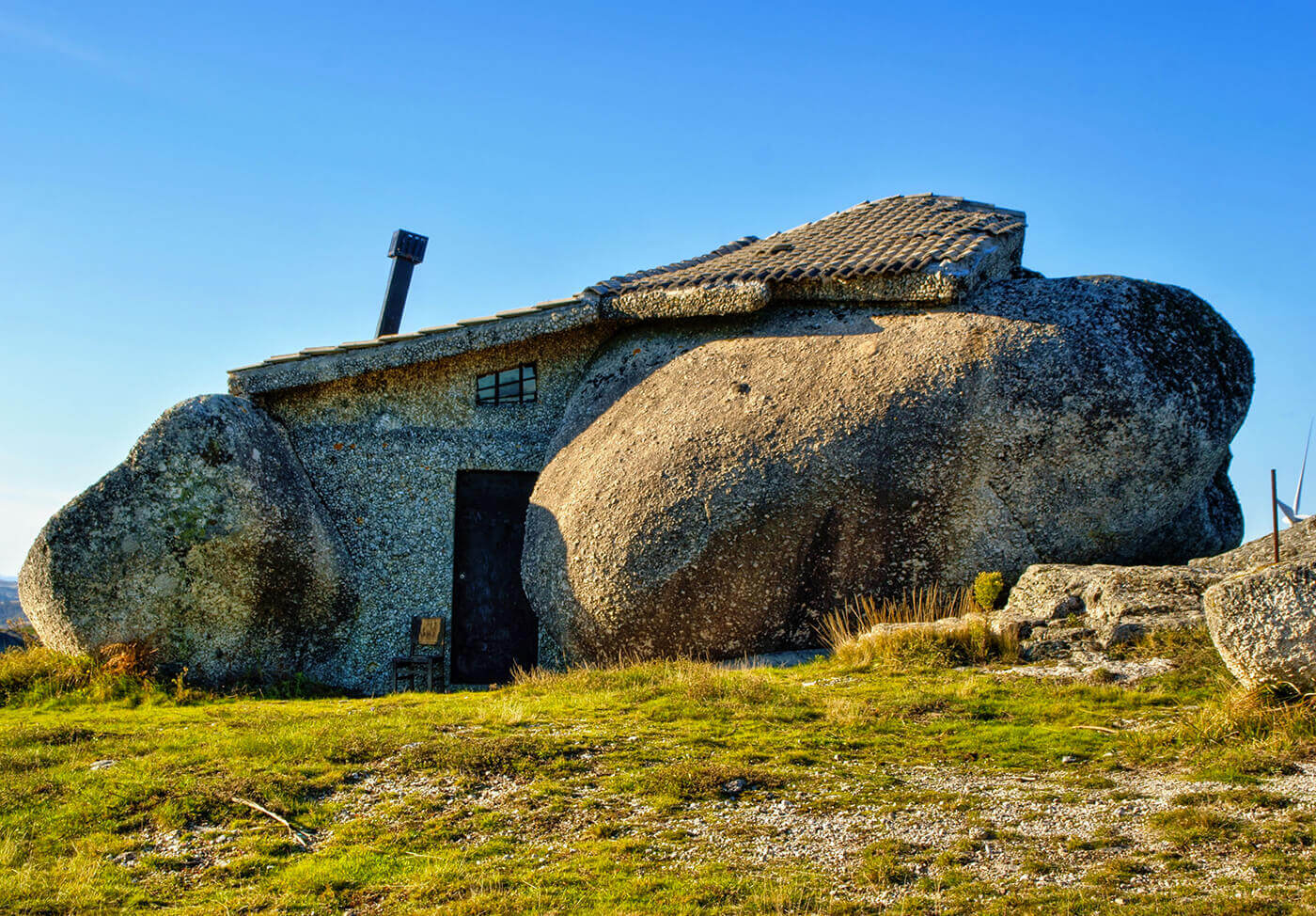 The structure soon attracted the attention of many curious travelers, forcing the owners to move elsewhere.
Today the Casa do Penedo is a small museum, full of memorabilia and photographs of the history of the building and the beautiful surrounding landscapes.
Although the house is close to huge windmills, it is completely without electricity. This though, does not make it uninhabitable. It is equipped with all creature comforts.
The two storey house is small in size but it is quite cozy.
The ground floor has a kitchen and small living room, all furnished in a rustic style with a eucalyptus-wood and concrete made sofa which weighs almost 800 pounds.
The top floor is accessible via a wooden staircase and is the sleeping area. Each room in the house has a different shape to it which is adapted to a particular geometric feature of the rock.
There is also a swimming pool outside and an open-air tank which also houses a natural shape of a large stone boulder.
The house has suffered substantial vandalism over the years, mainly due to its isolated position. The current owners have reinforced the doors and replaced the original window fixtures, added railings and even bulletproof glass so it is now quite secure.