Dali speakers of a kind we have never seen or heard before.
Dali usually make good, common sense products. The kind that most of us can afford, accomodate, and enjoy. They also have speakers in higher price ranges for those who want more of everything, but none of them are similar to these. That is, there are a few similarities.
For example, Dali uses the same red-brown wood fibre for the midrange and woofer cones, but otherwise the flagship Kore differs quite radically from anything Dali has made before.
As the boss himself, Lars Worre, puts it; "Kore represents a rebirth in design, engineering, production and music."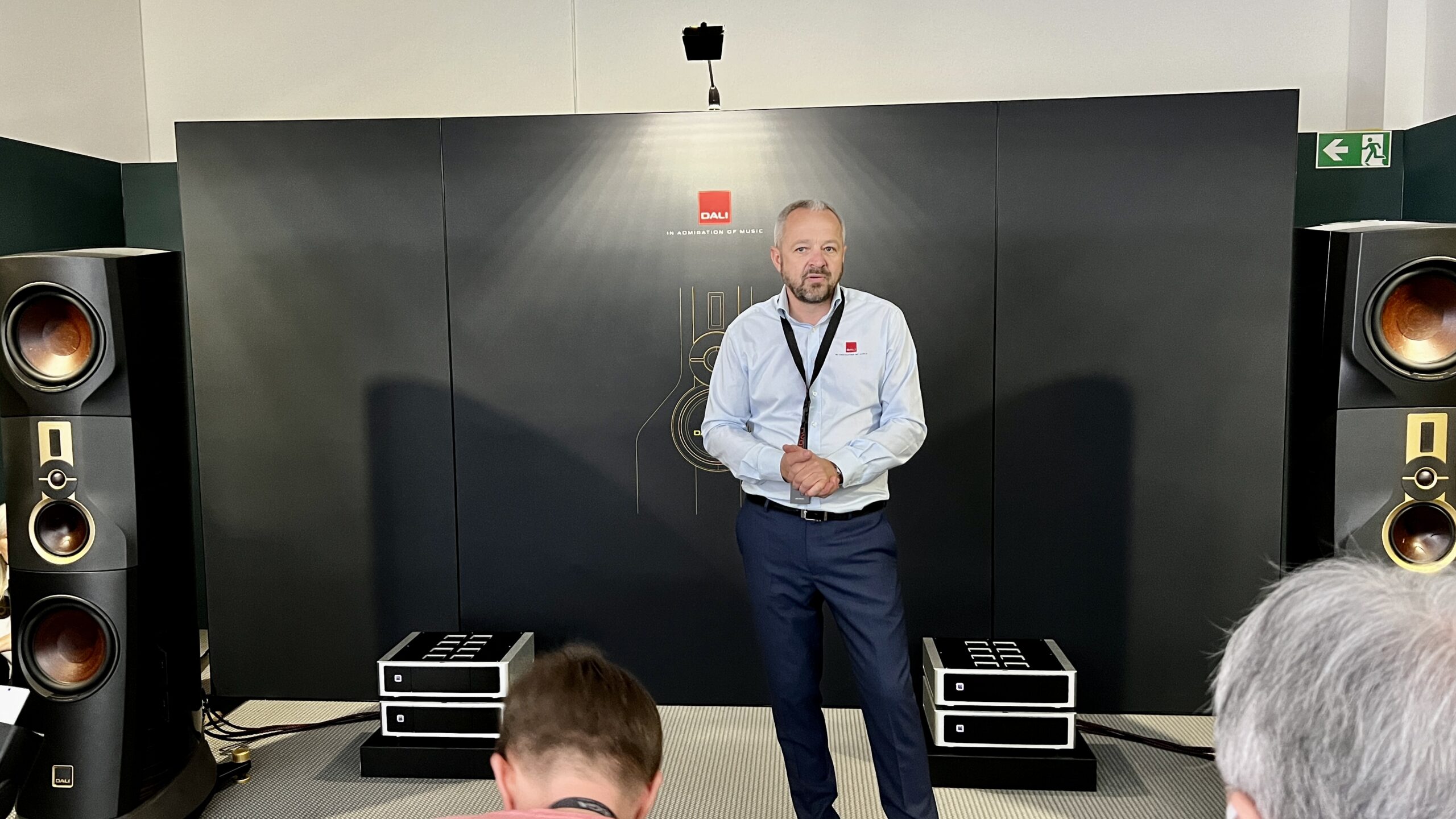 The huge speakers are the result of years of development, the aim being to see how far Dali could take their basic principles, without compromising any of them. In the company's white paper on Kore, which is as thick as a book, it says a lot about the background, development and goals of the speaker, which in short is about continuing the Dali principles in a speaker that can go higher, deeper, wider and with much lower distortion than before.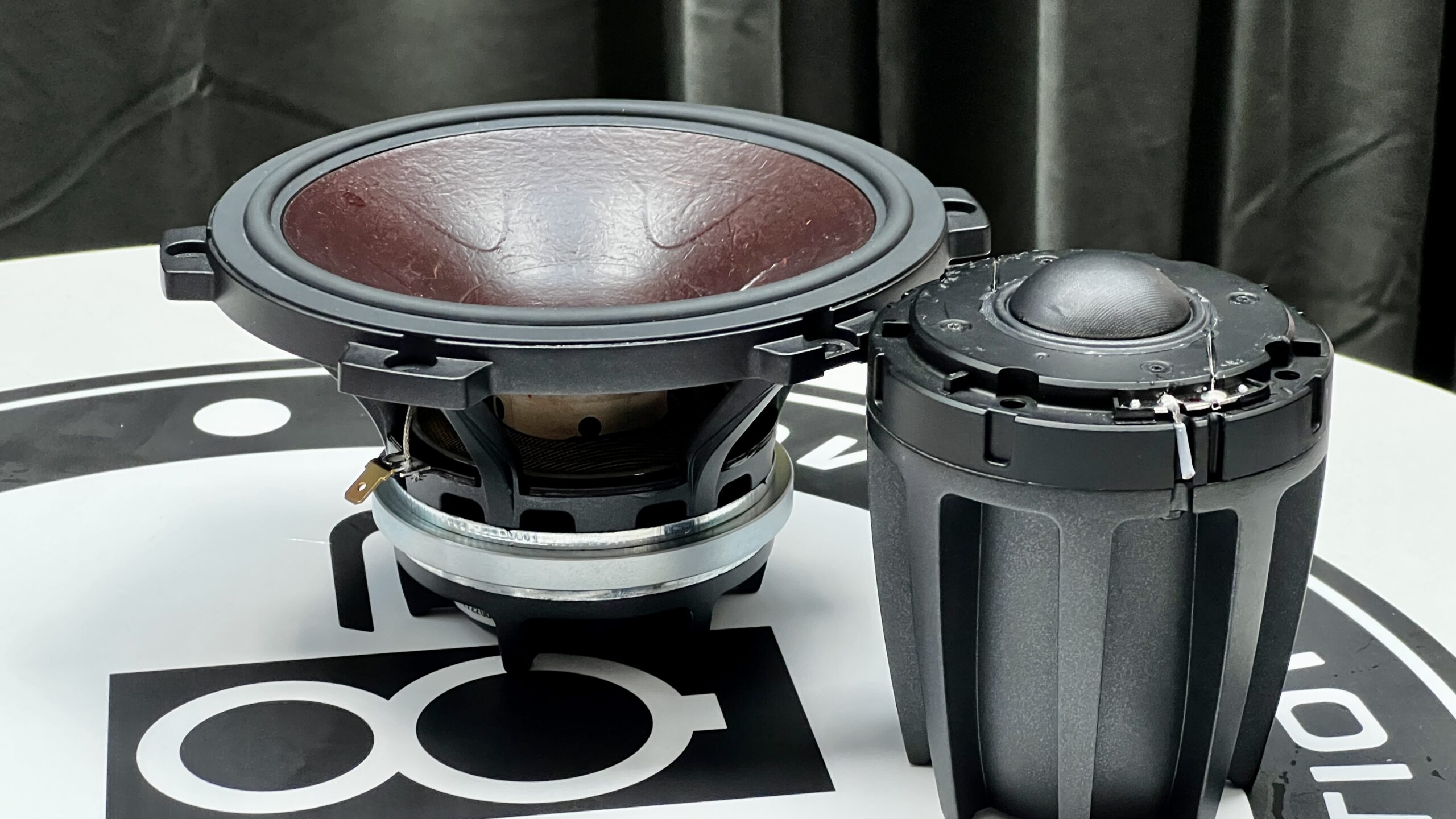 Therefore all the drivers are new. From the two 11.5-inch woofers, to the 7-inch midrange (with Dali SMC technology), to the familiar hybrid tweeter. That combines a 35 mm dome diaphragm – without oil cooling, with a 10 x 55 mm ribbon tweeter.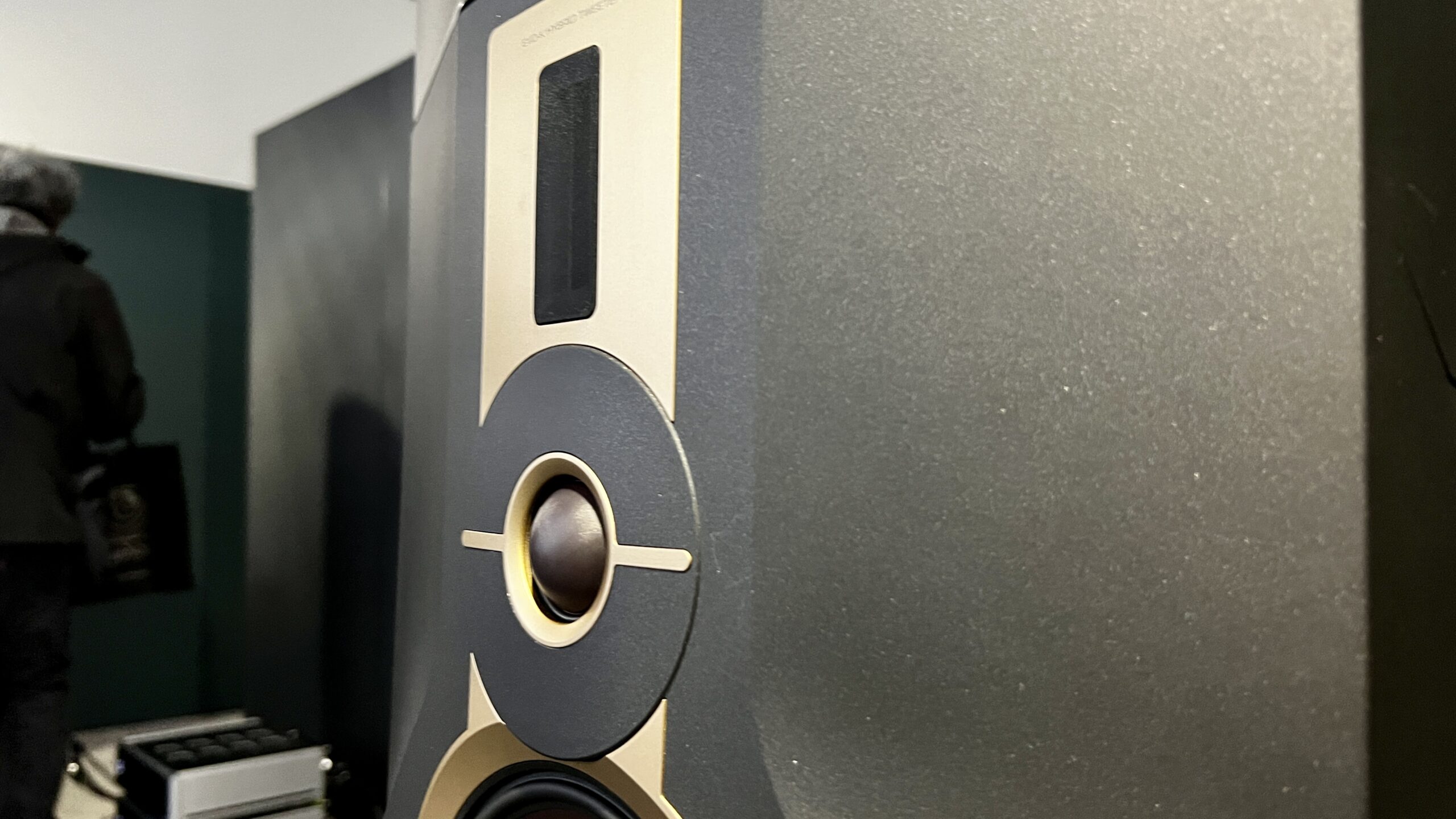 A new crossover with what Worre calls soft crossover – where the filter slopes are soft – is, like the drivers, specially designed with selected components. The same goes for the cabinet, which is made in Denmark, in one piece, with two identical 72 litre chambers on the inside. One for each woofer element, which ends in two bass reflex ports on the back.

The 140 kg heavy speakers, which by the way measure 167.5 x 44.3 x 59.3 cm, have been tuned to be easily installed in the room, without spending days to find an optimal placement. And the sound is damn good.

To say the least. Danske Hedegaard's techno rolled out of the speakers like a blizzard on speed, and almost shocked the audience during the demonstration. Older jazz takes, up to and including Neil Young, sounded unusually open, free and natural. From the Kore speakers which seemed to have generous amounts of dynamics, and the bass. The frequency range is rated at 26 Hz – 34 kHz, which sounds very plausible.

Kore will not be on sale until the autumn, priced at 40.000 Euro. Each. Ouch.
Lasse Svendsen