I thought we had seen the last of this, but The Beatles Yellow Submarine turntable is back in limited numbers.
This Crosley-made record player was a limited edition and the 'exclusive turntable' of Record Store Day 2021. 1,500 were made available for that day and all sold out. That was the end of it. Or at least, that was what we all thought.
No, the player is back, with Rough Trade now taking pre-orders for the Beatles-themed player, with a due date of July.
.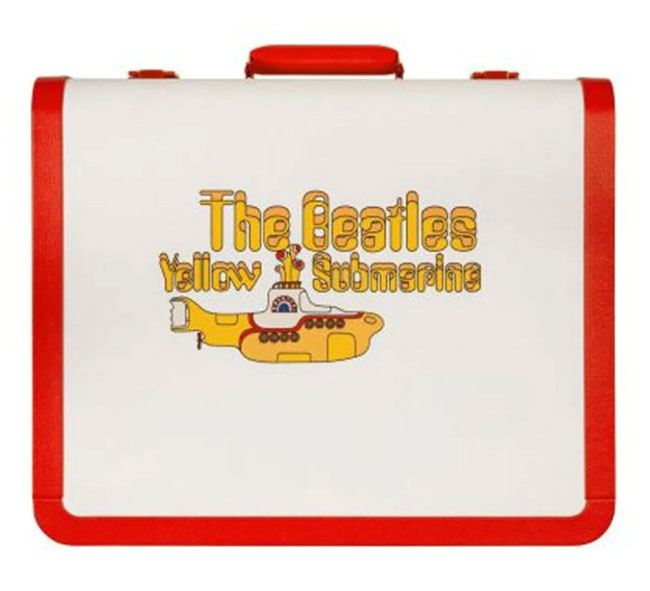 In essence, this is a typical Crosley player with all the functions and details you would expect. So the ability to play your vinyl at 33, 45 or 78 rpm, an Audio Technica stylus and a functional counterweight plus, as a bonus, a built-in Bluetooth receiver streams music directly from your smartphone direct to the speakers.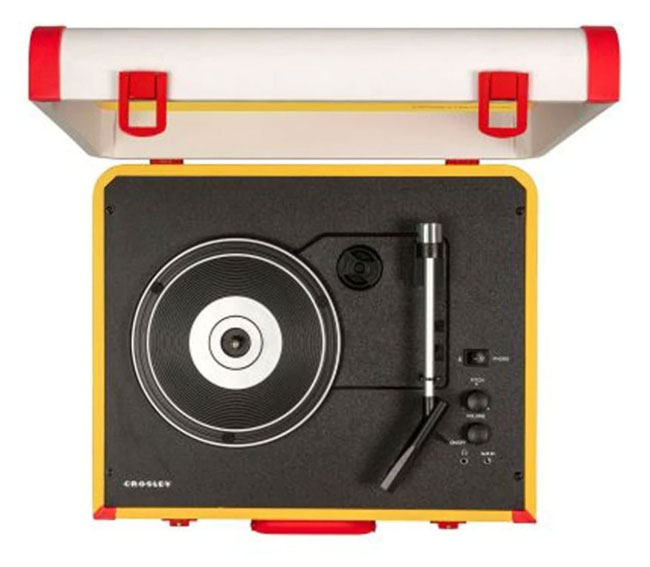 But you are probably buying it because of the design, which features the cartoon Fab Four on the inside, a yellow and red colour scheme plus the Yellow Submarine logo on the top.
£189.99 is the price, with pre-orders now being taken. Don't miss out.
You might also recall that Pro-Ject produced a limited Yellow Submarine turntable shaped like the sub. Do check it out if you missed it. Sadly, no longer available, although they do turn up on auction sites like
eBay
now and again.
The latest in a series of Fab Four designs and perhaps the pick of them so far. That's The Beatles Yellow Submarine turntable by Pro-Ject.
Of course it was going to be Yellow Submarine in 2018. After all, the animated movie is 50 years old and returning to the big screen as a 4K restoration to celebrate the event. A lot of related merchandise too. I mentioned the Pretty Green clothing range already (which also includes some design pieces) and I would guess that this record deck will not be the last tie-in we will see this year.
But it is the most recent one, so let's focus on this one right now, as it a lovely piece of kit.
Of course, this is a deck designed to imitate the submarine at the centre of the movie and in that respect, it rally is job done. This is an incredibly eye-catching piece of design, especially if you are a fan of the band or animation.
Technical stuff? Ok, I have that too. The deck is handmade in Europe and comes a 'rigid' MDF chassis and is belt-driven with a synchronous motor. It also has a specially designed Ortofon Concorde pickup , vibration absorbing feet, a glass platter, a 'highly precise and light' aluminium tonearm, gold-plated contacts and a silicon belt with optimum dampening.
Oh and one other thing, which is the price. The Yellow Submarine turntable will be priced at £389, with a dust cover available but for extra cash. I said 'will be' because as yet there isn't a definite shelf date, but I would guess the release will tie in with the film release.
Find out more at the Amazon website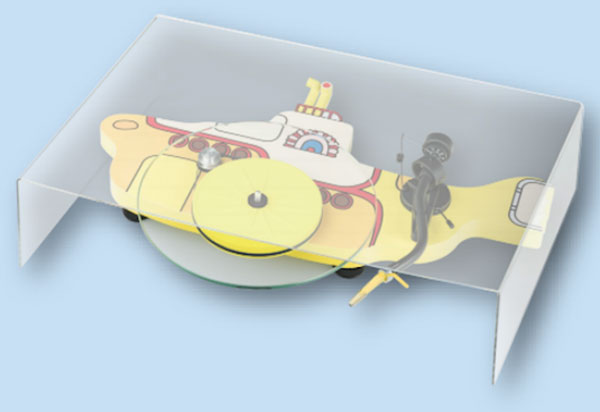 The Beatles Yellow Submarine turntable by Pro-Ject
UNITED PHOTO PRESS