Estonian Estelon has quickly become a household name in high-end environments. Ever since the XA model, they have shown that they dare to go their own way.
The loudspeakers don't look like much else out there, and some think they take it too far, but for Estelon the shapes are not just cosmetics. It's also acoustics and technology.
Nowhere is that more evident than in the new Estelon Extreme mk II.
The huge five-drivers speakers split into two cabinets, one of which – the midrange cabinet – can be raised and lowered!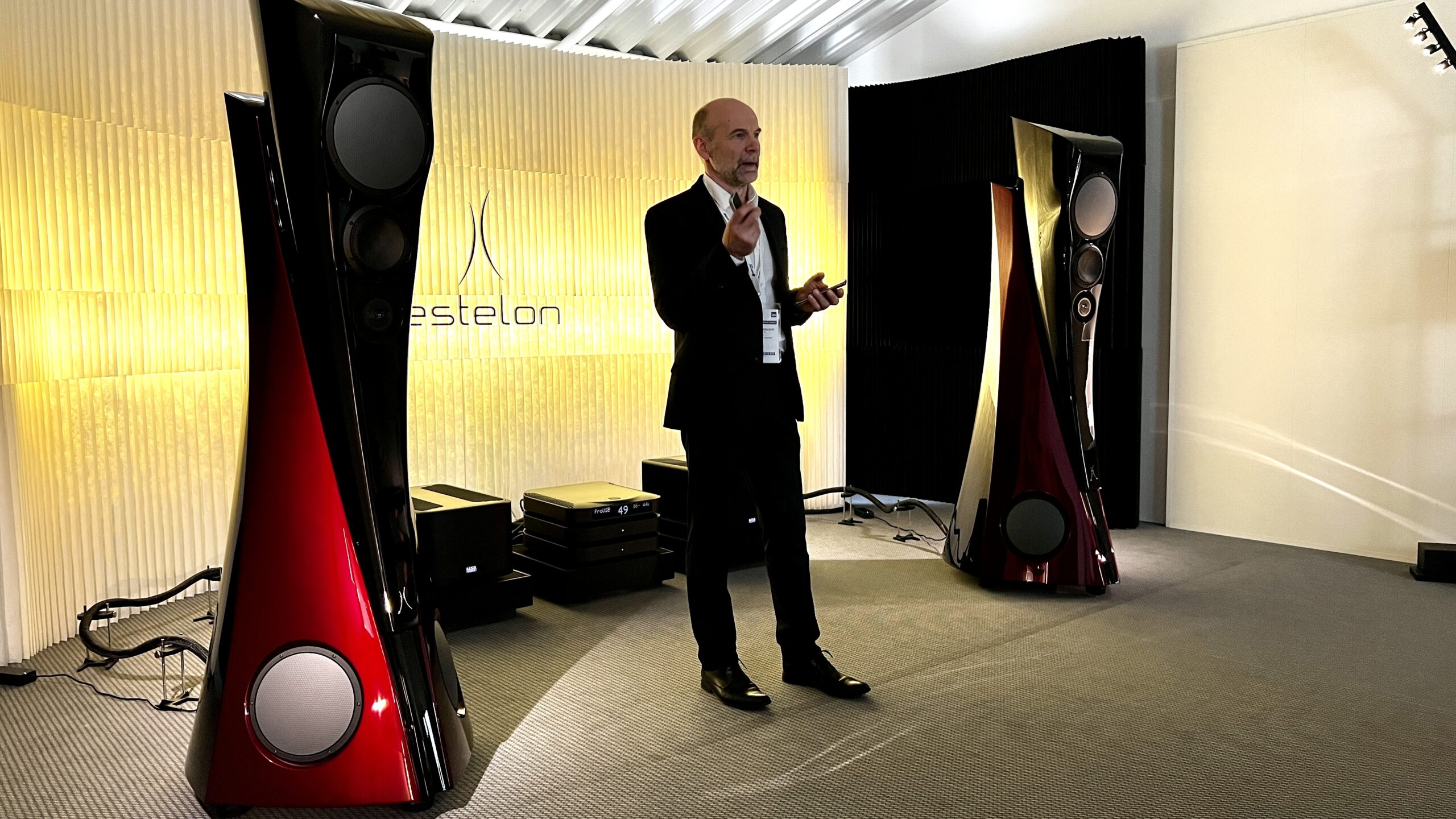 The tweeters, shown here in Midnight Opera, come with a remote control that controls the elevation of the midrange cabinet, and you can rotate the tweeter inwards using buttons on the same remote. Estelon says it allows the customer to customize the sweet spot of focus, depending on where in the room you're sitting. Without having to move the 250 kg speakers.
Which features two 250 mm woofers from Accuton with their CELL aluminium sandwich diaphragm, one more placed in the midrange cabinet, where you also find a 168 mm Accuton midrange with CELL, and a 25 mm tweeter. Also the one with the CELL diaphragm from Accuton.
The reported frequency range is 25 – 60 000 Hz, and despite a system impedance as low as 3 ohms, Estelon believes that the high sensitivity of 91 dB / 2.83 V, makes it possible to use a 20 watts amplifier with the speakers.
The room should preferably be larger than 50 sqm, and in the small demo room the speakers sounded downright enormous. Kari Bremnes and Bjørn Berge sounded scary good, and these speakers really dig deep into the bass.
The price?
260,000€ euros for a pair.
Lasse Svendsen