The major sales in May will be offering works from a number of exceptional collections including the Macklowe, the Ammann, the Anne H. Bass, the Maezawa and even the Gersten and Jacobs collections. So important are these collections that the sale of their "nuggets" promises to revise several global auction records! An Andy Warhol Marilyn is expected to fetch $200 million and a painting by Basquiat is expected at $70 million. Below we take a quick look at 10 very important works coming to auction in May.
Andy Warhol: $195 million (Christie's, May 9)
Andy WARHOL is now the most expensive painter after Leonardo da Vinci and ahead of Picasso! It's official since yesterday, with the sale of Shot Sage Blue Marilyn (1964) for $195m at Christie's…
This iconic canvas pays homage to Marilyn Monroe, a personality whose duality fascinated Warhol. Highly glamorous, she embodied the archetype of feminine beauty of her era, but appeared to live a tragic life. For Shot Sage Blue Marilyn, Andy Warhol used a promotional photo from the 1953 film Niagara and gave the actress a pink face, blue eyeshadow and red lips against a light blue background. The work dates from 1964, two years after the actress's mysterious death.
From the collection of Thomas and Doris Ammann, Shot Sage Blue Marilyn could mark a turning point in the history of the art market, being presented by Christie's both as "the absolute pinnacle of American pop" and as one of the greatest paintings of all time, "alongside Botticelli's Birth of Venus, da Vinci's Mona Lisa and Picasso's Demoiselle d'Avignon".
Expected to refresh Warhol's current auction record of $105.4 million (Silver Car Crash (Double Disaster) (1963) at Sotheby's New York in 2013), Shot Sage Blue Marilyn could become the most expensive 20th century artwork ever sold at auction!
Van Gogh: $45 million (Christie's, May 11)
Fields near the Alpilles is an oil-on-canvas executed in November 1889, six months after Vincent VAN GOGH mutilated his ear. He painted the work at the time of his voluntary internment in Saint-Rémy-de-Provence, then sent the canvas to his friend Joseph Roulin. The work has remained in private hands ever since and has never been exhibited to the public. It should sell for around $45 million.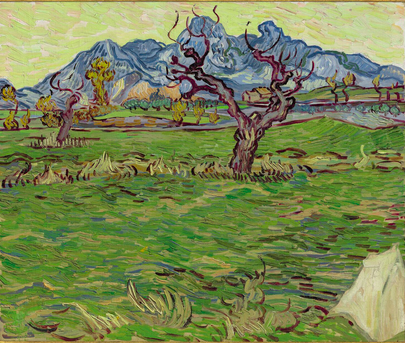 Jackson Pollock: $45 million (Christie's, May 12)
Canvas Number 31 dates from 1949, shortly after Jackson POLLOCK had dropped his brushes to devote himself to Action Painting and upset the framework of traditional pictorial practices in the process. In charge of 20th and 21st century art at Christie's, Alex Rotter recalls that "true dripping paintings were – and still are – the ultimate in mid-century American avant-garde, and it is rare to see them appear on the secondary market". A rarity that could attract 45 million dollars on May 12 according to the estimate provided by François Pinault's auction house.
Having remained in the same private collection for more than two decades, Number 31 sold for $3.5 million in 1988 at Christie's. This painting could now sell for 13 times that amount. To beat Pollock's current auction record, Number 31 will have to exceed the $61.1 million reached last November by Number 17 (1951), a painting from the Macklowe Collection sold at Sotheby's.
Claude Monet: $150 million in three lots (Christie's, May 12)
The collection of American investor Anne H. Bass is impressive. Christie's has been awarded the honor of dispersing 12 of its masterpieces on May 12, including three paintings by Claude MONET which should bring in, together, 150 million dollars. Two of them – Le Parlement, soleil couchant et Peupliers au bord de l'Epte, automne – were purchased from the Acquavella gallery in 1982; the third – a hypnotic Water-lilies in spring colors – was acquired from Wildenstein New York in 1984.
The highest estimate has been given to Le Parlement, soleil couchant (1900-1903) which is expected to reach $60 million. It is one of the four paintings of the British Parliament in private hands, but above all one of Monet's finest achievements, being among the most colorful of the series he began in London in 1899 and completed in Giverny in 1904. The future owner of this canvas will own a Monet on a level equivalent to those present in museums such as the Musée d'Orsay in Paris, the Metropolitan Museum of Art in New York and the National Gallery of Art in Washington.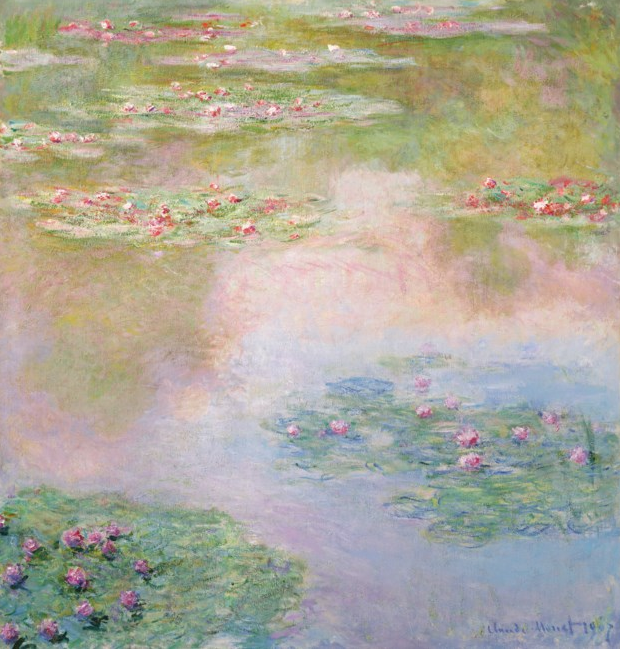 Mark Rothko: $80 million (Christie's, May 12)
Also from the Anne H. Bass collection, a flamboyant Mark ROTHKO from 1961 is estimated between $60 and $80 million. But if it exceeds its high estimate, this marvelous canvas could renew the American artist's auction record which has stood at nearly $87 million since a canvas painted in the same year and with a similar, but slightly larger, chromatic range, Orange, Red, Yellow (1961), sold at Christie's New York on 8 May 2012. Having guaranteed a minimum price to the seller, the stakes are high for Christie's.
Man Ray: $7 million (Christie's, May 14)
Another record that could be broken concerns the art photography market as a whole. On May 14 Christie's will be offering MAN RAY's iconic photograph "Le Violon d'Ingres". Having spent 60 years in the same collection, the curves of this woman-violin (whose model is none other than Kiki de Montparnasse) are estimated to attract between 5 and 7 million dollars.
The image is on track to smash Man Ray's record of $3.1 million for a photographic work, a record hammered for his Noire et Blanche (1926) at Christie's Paris in 2017. But even if it reaches its low estimate it will become the most expensive photographic work ever sold at auction. Excluding Jeff Koons' photographic portrait under a light box which fetched $9.4 million in 2013, the global auction record for a photographic artwork is currently held by Andreas Gursky's Rhein II which fetched $4.3 million at Christie's in New York in 2011.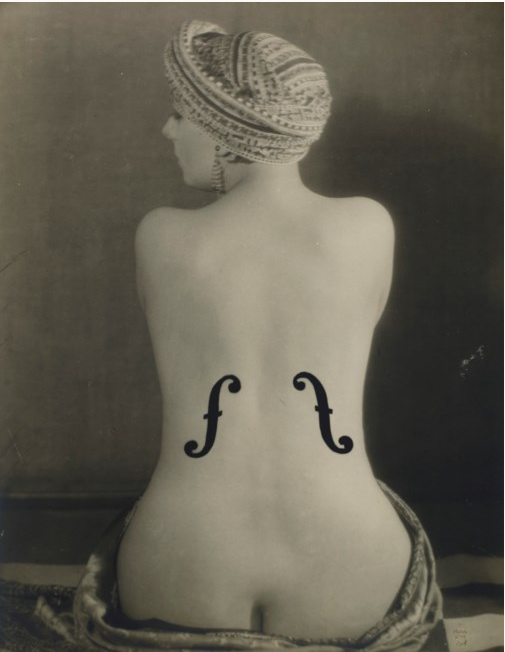 Pablo Picasso: $60 million (Sotheby's, May 17)
Pablo PICASSO is the star of Sotheby's Modern Art sale on May 17 with a canvas expected to fetch around 60 million dollars. It's a 1932 portrait of Marie-Thérèse Walter with whom the artist fell in love five years earlier (when she was 17 and he was 45). In Femme nue couchée, Walter takes on the contours of a sensual creature by the sea in a Surrealist setting.
Philip Guston: $30 million (Sotheby's, May 17)
Nile is a monumental work that represents the pinnacle of Philip GUSTON's abstract practice and, according to Sotheby's catalog note, it is among the works that established the artist's reputation "in the foremost rank of the preeminent art movement of the twentieth century, Abstract Expressionism". On May 17, Sotheby's is hoping to revise Guston's auction record with a result above $30 million.
Remaining in the Dallas-based collection of Peter and Edith O'Donnell for over 40 years, the presentation of Nile is certainly timely with the opening of the "Philip Guston Now" exhibition at the Boston Museum of Fine Arts in early May.
$70 million Basquiat (Phillips, May 18)
Phillips (which posted a record turnover of $706 million in 2021 from art sales) could attract the best bid of its history on May 18 with a major 1982 canvas by Jean-Michel BASQUIAT from the collection of Japanese billionaire Yusaku Maezawa. If it reaches the estimated $70 million, Mr. Maezawa, its Japanese billionaire owner, will pocket around $10 million having acquired the canvas at Christie's for $57.3 million in 2016. The following year, he bought another work by Basquiat for $110.5 million (Sotheby's), setting the American artist's all-time auction record.
Michelangelo: $30 million (Christie's, May 18)
"Rare" would be an understatement! Only eight drawings by MICHELANGELO (1475-1564) have been offered at auction in the past 40 years. Here is the ninth: an early drawing from the 1490s inspired by Masaccio's frescoes in the Brancacci Chapel in Florence. Above all, It was the artist's first known 'academic' Nude, rediscovered in a French collection.
In 1907 the drawing was presented for sale at the Hôtel Drouot in Paris as a work by "a member of Michelangelo's entourage". It was finally recognized as a veritable Michelangelo work in 2019 by Furio Rinaldi, then a specialist in Christie's Old Master Drawings department.
Fewer than ten of the artist's works are still in private hands around the world, so the sale of this 33 × 20 cm sheet takes on an exceptional character that Christie's is highlighting by dedicating a sale uniquely to this work. The rare bidders will battle it out in Paris on May 18 and this incredible "jewel" is expected at fetch around $30 million.