Fink Team Borg speakers with a full Soulnote system, consisting of the P3 preamp, S3 CD/SACD player, D3 Zeus DAC, Z3 Zeus Network Transport (equipped with the new Pachanko Velvety Ether LAN cable) X3 Zeus Clock Generator, and M3 mono Power Amplifiers. The equipment's chunky style may split opinions but I definitely love the sturdy super-solid look. An interesting brand from the land of the rising sun that I think is worth investigating.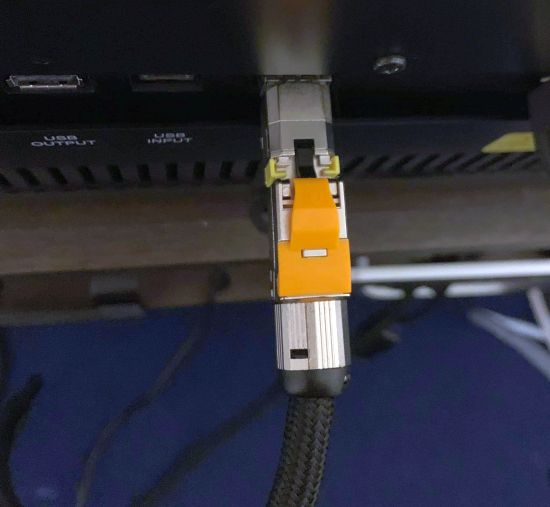 Photos by Chan King of Pachanko Labs
PMC Room with the very interesting Fenestria speakers driven by a big stack of AVM equipment. See also below stock images.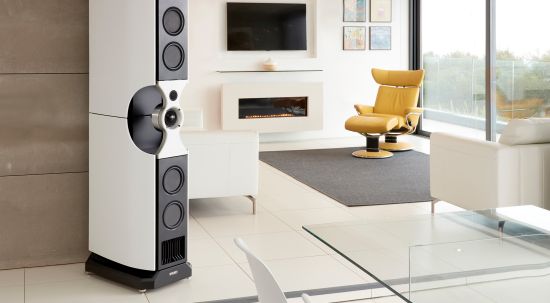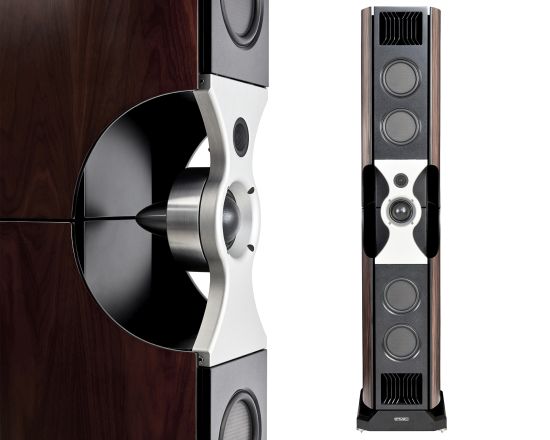 Photos by Bert Bazuin of Terrason Audio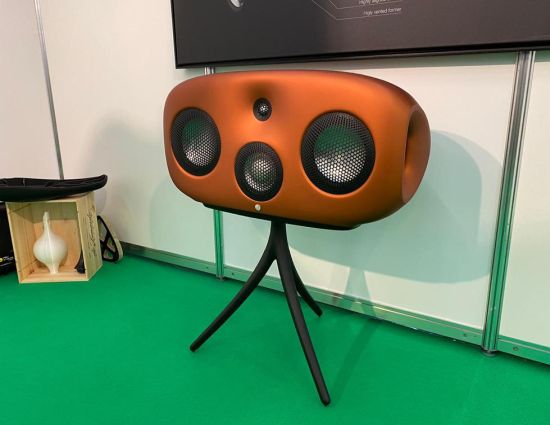 Vivid Audio's brand new KAYA C35 center speaker.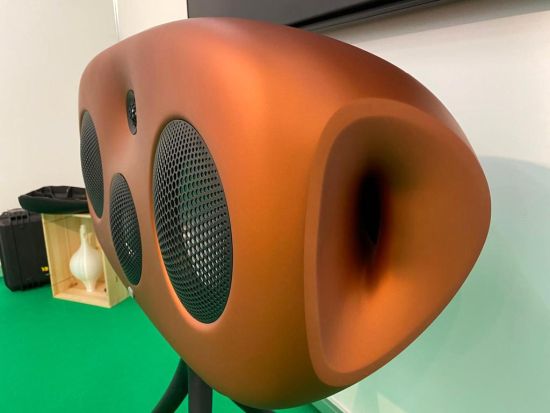 Vivid KAYA S12 with wall-mounting bracket.
Photos by Bert Bazuin of Terrason Audio
Grimm Audio room with the LS1 Loudspeaker system and a new variant: Nano legs. With Nano legs, an LS1 can be placed on top of a side table or dresser as seen in the image above. This is an advantage in small rooms where every square meter counts – the acoustic properties of the LS1 make it function great in large rooms as well as small rooms.
Underneath the LS1 Nano legs edition is the 'Acoustic Mat' that sits on top of the speaker's footplate. When placing a loudspeaker on a hard surface such as a side table, reflections occur that color the sound. The Acoustic Mat absorbs the reflection and keeps the sound clean from this discoloration.
The LS1 with Nano legs is a development based upon a 'special edition' LS1 we designed for the Concertgebouw Amsterdam studio. Monitor speakers in this small control room need to be placed on top of a bass trap and the 'Nano legs' version facilitated that.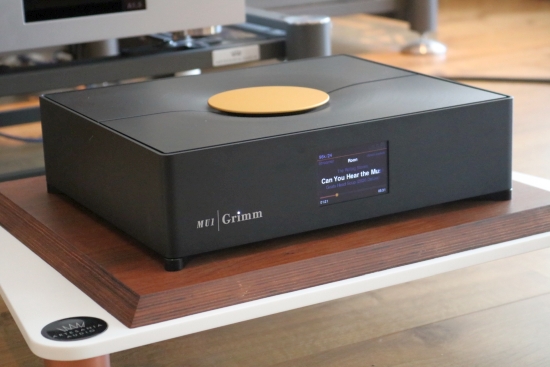 The source for this system is the MU1 server that received a new firmware update on April 5th.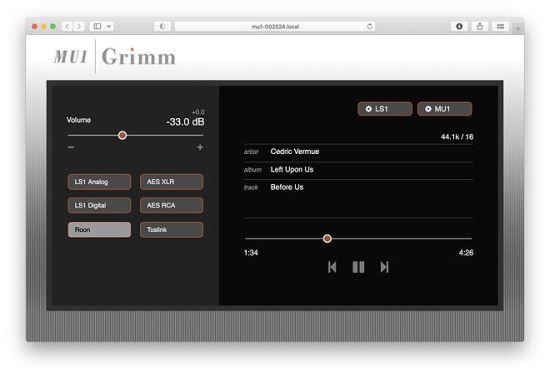 Photo by Jean-François Orth of 1877.audio
KAD Audio is a relatively new Dutch brand. Here are the all-in-one Wireless, Active, K7-EVO loudspeakers with active cardioid bass and d'Appolito-based MTM configuration. The speakers are equipped with DSP and 4 separate DAC channels that use two TI/Burr Brown 32-bit/384kHz PCM5242 DACs, one for the MF/HF driver section, and one for the double front and twin rear LF driver section. Amplification is done with Hypex NCore. The speakers can be set up and controlled using an app on a smartphone or tablet. The source at this demo was the Grimm Audio MU1.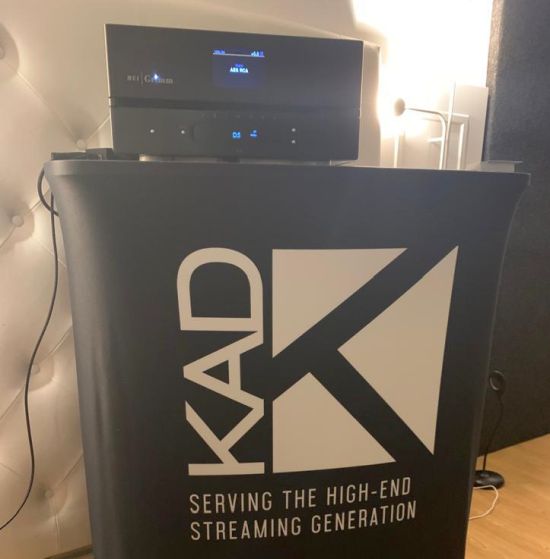 Photos by Bert Bazuin of Terrason Audio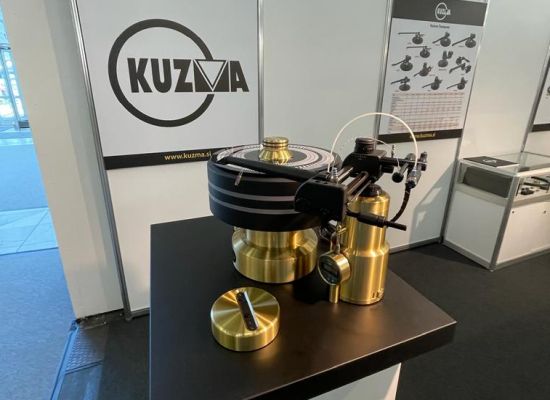 Kuzma XL Air with Airline tangential air-bearing tonearm
Photos by Robert Brijde of PUUR Audio, Video & Domotica
Stenheim speakers with DartZeel amplification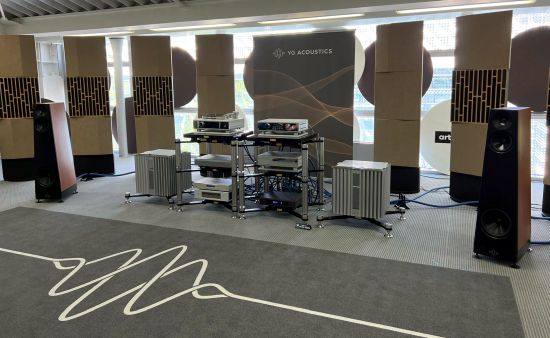 YG Acoustics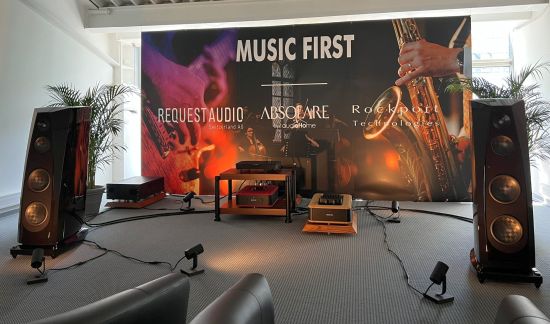 Above and below: Rockport room with Avior II loudspeakers and Absolare electronics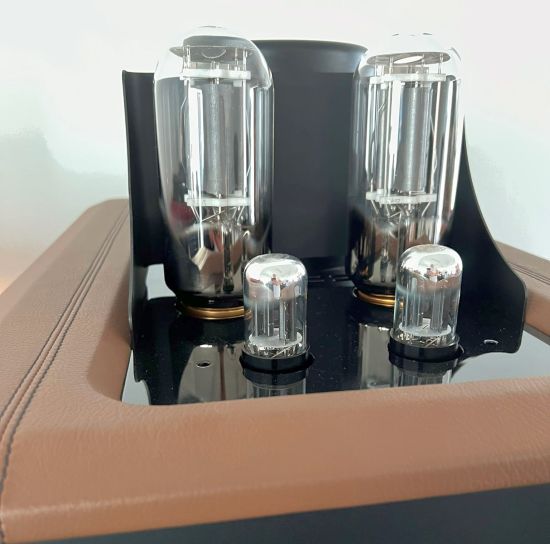 Absolare power amp tube complement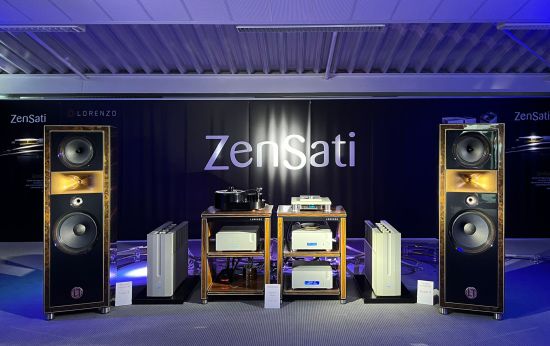 Lorenzo Design speakers and racks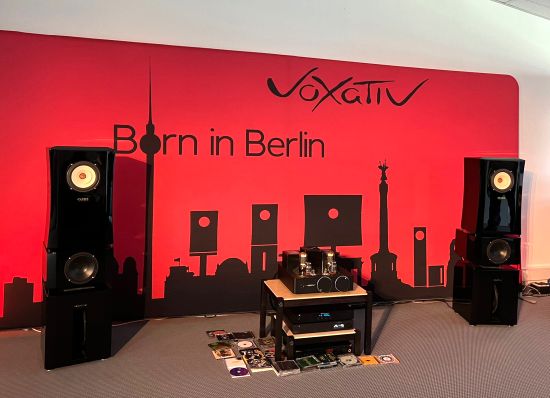 Voxativ speakers
Piega speakers with T+A electronics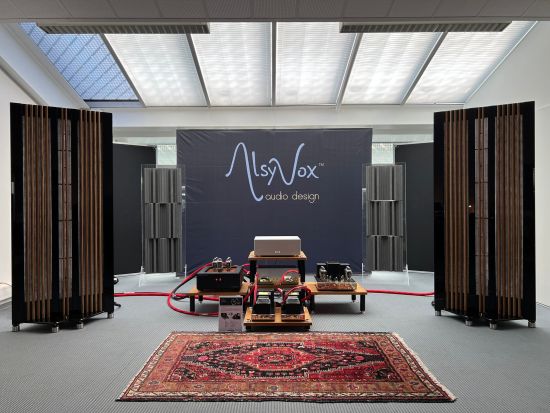 Alsyvox Raffaello full-range dipole planar speakers, Taiko SGM Extreme Music Server, Lampizator Horizon DAC, Jadis JPL MkII preamp, Jadis I70 integrated amp, and Jadis JA30MkII power amplifiers.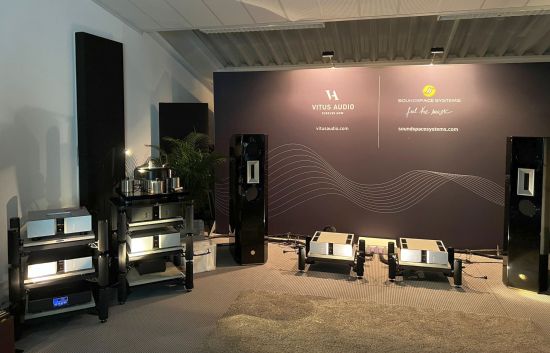 Soundspace Systems with Vitus Audio amplification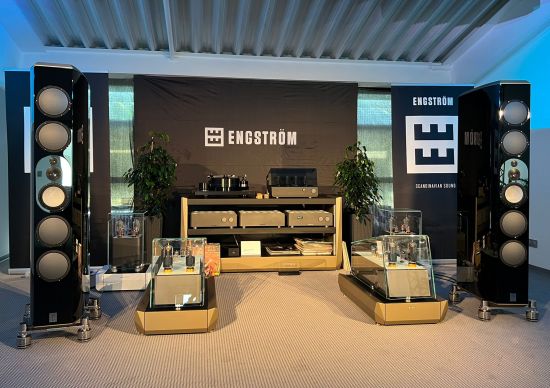 Marten Design loudspeakers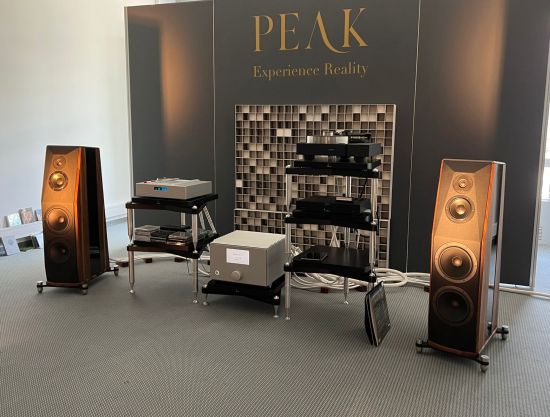 Peak Consult loudspeakers from Denmark with Audionet Planck CD player and Humboldt integrated amplifier
Photos by Jean-François Orth of 1877.audio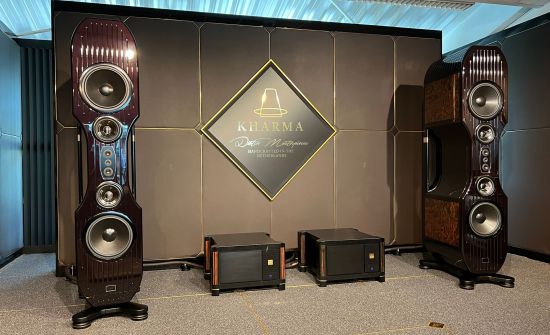 Above and below: Kharma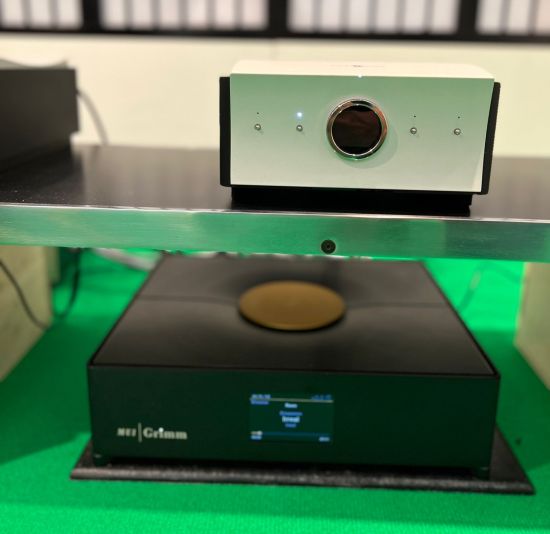 Mola Mola Tambaqui DAC and Grimm MU1 server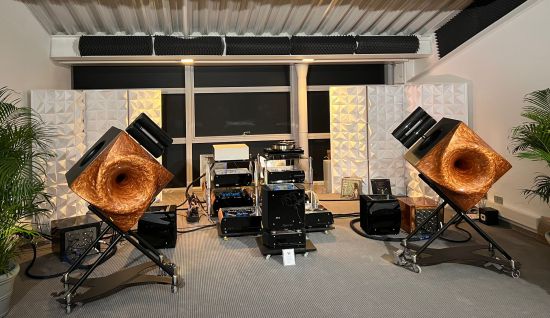 Full Aries Cerat system with the massive Aperio preamplifier and equally massive Janus mono power amplifiers, flanked by the gorgeous Aurora horn speakers, and served by the Taiko Audio SGM Extreme.
Christiaan Punter